Vacation Rentals
your home away from home
Cottages, condos, studios and suites—Duluth has plenty of options for those who want the feel of home while they're away.
9 Results
Enger Lofts
1832 W Superior St, Duluth, MN 55806, USA
Historically set up to host craft trades, Enger Lofts Hotel & Apartments is situated in the Downtown Lincoln Park neighborhood of Duluth, Minnesota.
www.engerloftsduluth.com
Flagship Rentals
1802 Minnesota Ave, Duluth, Minnesota 55802, United States
(612) 750-8877
Sandy Point is a beachfront 4 bedrooms, 2 and half bathroom family vacation home. It is one level with a loft bedroom, on Lake Superior's longest beach. It's like being at the ocean! The home is near the  Lift Bridge with access to hiking, fishing, golf, unique shopping, four popular state parks, superior hiking trail, state and national forests, downhill and cross-country skiing, Canal Park-City of Duluth.  Easy access to Spirit Mountain Ski Area.
www.duluth.flagshiprentals.com
Heirloom Vacation Rentals
218-409-4885
We offer the largest selection of vacation rentals in the Duluth / Superior area. Whether you need a hotel room or a five-bedroom house, Heirloom has a unique vacation rental experience to fit any occasion.
heirloomvacationrentals.com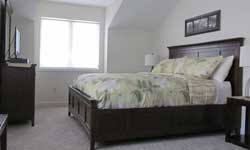 Island Twin Homes
800 East 2nd Street, Superior, Wisconsin 54880
(218) 722-1757
Twin Home Located on the Island (Park Point) Enjoy the personal feeling of your own home complete with 3 bedrooms, 3.5 baths, 2 (queen) convertible beds, kitchen, living room, dining room, double garage.
www.islandtwinhomes.com
North Shore Host Co.
We host quality spaces in beautiful places, making for unforgettable experiences.
www.airbnb.com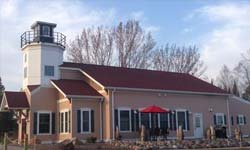 North Shore Lighthouse Suites
, ,
(218) 349-2910
​Your home away from home. This unique building is a perfect size for a vacation rental. Look here when you are exploring lodging or homes for rent in Duluth or the North Shore area.
www.NorthShoreLighthouseSuites.com
Rose Garden Getaway
218-409-4885
Built in 1919, Rose Garden Getaway was tastefully remodeled in the summer of 2022, keeping the unique finishes throughout this early 20th century home while bringing the expected comforts of the 21st century as well. Enjoy the décor throughout the house highlighting the beautiful Zenith City and Minnesota's famous North Shore. Located on London Road, where elite runners pass by each year in Grandma's Marathon, you'll enjoy lake views from the enclosed front porch.
heirloomvacationrentals.com
Traverse Motel
923 Central Entrance Dr, Duluth, MN 55805, USA
Nestled in the center of Duluth's hillside you can find Traverse Motel, a 1960s era Mid Century Modern motel that was renovated in 2021. The Traverse hosts studio units that offer a sweet home during your Duluth stay.
www.airbnb.com
Whoopsa Daisy Farm
Duluth, MN, USA
218-393-6382
Whoopsa Daisy Farm's vacation rental home is open year-round.  There are two bedrooms and two bathrooms and can accommodate up to 9 people. Additionally, the farm will be open Fridays, Saturdays, and Sundays from 10:00-6:00 from Friday, August 6th through Sunday, October 30th. (The last two weekends are weather dependent.) Farm Weekends include wagon rides, a tractor playground, Dino Land, sandbox, corn pit, a variety of yard games, a horse hunt, snack food, craft table, craft sale, donkeys, chickens, goats, as well as the farm to stroll around.
whoopsadaisyfarm.com
---
MORE ABOUT DULUTH